Meet our other Doctors!!!
Meet our friendly, experienced general dentists limited to pediatric dentistry and staff at Children's Dental Place! Our entire team is dedicated to helping you and your child feel at home from the moment you walk through the door. We are proud to be members of the Boca Raton, East Boca Raton, and Wellington communities and serve the dental needs of their children.
Dr. Michelle Handel
Since 1994, Dr. Michelle Handel has been practicing dentistry on children and adolescents. Graduating from Temple University School of Dentistry, Dr. Michelle Handel practiced dentistry with a well renowned Board Certified Pediatric Dentist in Philadelphia for 4 years before she relocated to the South Florida area . She opened her first office in Plantation, Florida, and currently practices in her West Boca Raton office since 1999. As a dentist for children, Dr. Michelle Handel is able to implement many methods to help your child feel comfortable and at ease. These involve coaching, distraction, and parent participation. Dr. Michelle Handel participates in and sponsors many school events. She works closely with the daycare centers and schools in the area. Dr. Michelle Handel lives in Delray Beach with her husband and four sons. She enjoys Bikram yoga, going to the gym, traveling and spending time with family and friends. The culmination of all her experience as a children's dentist and a parent of four has allowed her to create a dental environment that is filled with comfort and fun
Dr. Joe Herman
Dr. Joseph L. Herman who is also a general dentist who is limited to pediatric dentistry is a graduate of Case Western Reserve University School of Dentistry. He has many hours of continuing education and has been treating patients of all ages since 1990. Dr. Joseph L. Herman comes from a family of dentists. His two brothers practice in south Florida as well. Many years ago, he joined the practice with his wife and has been treating children as well. "I love practicing dentistry with children. It is a very enjoyable rewarding experience."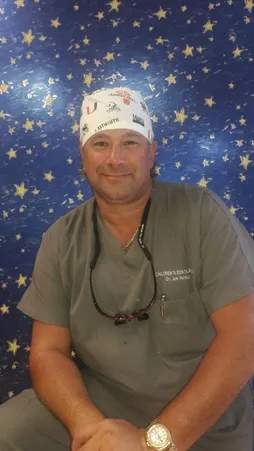 The doctors are members of the following organizations:
American Dental Association
Florida Dental Association
Atlantic Coast District Dental Association
Academy of Laser Dentistry
Dr. Lyle Herman
Born in Ohio and raised in South Florida around a family of Dentists. Attended University of Michigan and Florida Atlantic University for undergraduate studies. Recieved his D.M.D from Case Western Reserve School of Dentistry. He enjoys working on patients of all ages, especially children. In his spare time he enjoys playing golf and flying airplanes.